Developed together with us at Sundström
We are always looking for enthusiastic and dedicated employees to join our growing team.
Protecting people from polluted air has been our focus for almost a century. Sundström is a family owned company, currently run by the third generation. We are committed to having motivated employees and a work environment that promotes safety, health and equality. Our company culture is based on Openness, Clarity and Respect.
We can proudly say that we represent one of the strongest brands in the PPE industry today. Our products save people's lives worldwide.
Our offices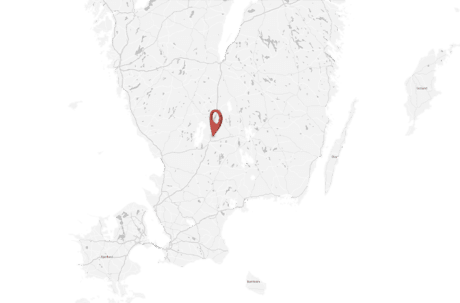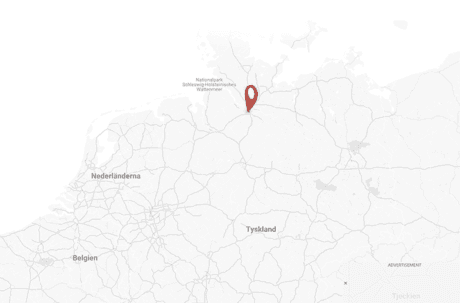 Hamburg, Germany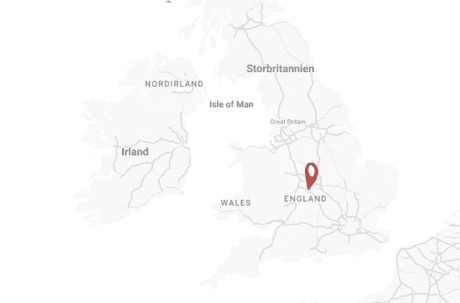 Stockport, United Kingdom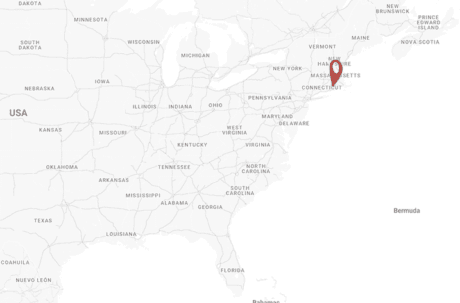 Warwick R.I., USA
Our departments
Our finance department consists of a tightly knit team of five people who manage all the company's financial flows. This includes everything from consolidated financial statements, month-end reports and financial analyses to the accounts of both the parent company and the subsidiaries. Our IT controller is also a member of the finance department and has responsibility for improving IT security and developing the company's IT environment with the help of external partners. One of the key features of our department is that we are involved in all areas of the business.
Sundström's sales organisation is currently made up of 26 people, three of whom work in our internal sales department in Lagan in Sweden, while the others are based in the UK, Finland, France, Germany, Norway, Poland, Thailand, the USA and other locations in Sweden. The sales team in Lagan supports our salespeople and provides advice on sales-related issues. The team is also the main point of contact for distributors who need help with quotations, product samples and pricing. The sales organisation takes part in customer visits and attends national and international industry exhibitions. We manage orders and invoices, delivery confirmations and export and customs regulations. A characteristic aspect of our department is that we adapt to market requirements and focus on building relationships and creating the conditions for long-lasting collaborations with customers. This enables us to understand and document customers' needs in both the short and the long term and to lay the foundations for a range of highly effective products in the future.
There are currently three of us in the HR department with responsibility for national and international HR issues. We focus primarily on recruitment, skills development, equality, employer branding and sustainability. We are an operational and strategic support function for all the organisation's departments, managers and employees. Safeguarding people's wellbeing goes beyond the products we manufacture. We believe that the employees are one of the company's most important resources. An important aspect of the HR department's work is ensuring that our HR policy involves providing secure employment conditions and a good working environment so that our employees are happy in their work and have the opportunity to develop in their roles.
The purchasing department has both an operational and a strategic role. The department consists of two people who have daily contact with suppliers. Our day-to-day tasks include monitoring deliveries, managing problems, assessing suppliers, negotiating contracts and ordering materials. We have a good relationship with most of the departments in the company, but we work most closely with the Technology and Development, Production and Warehouse, and Sales departments. Our work is very varied and we have to keep a lot of balls in the air, which makes every day interesting. Our key feature is that we have good, long-term, trust-based relationships with our suppliers.
The quality department consists of five employees who test products, manage problems, handle complaints and inspect incoming goods, among other things. The department is also responsible for internal and external audits and for managing product and ISO certifications. We are closely involved in the day-to-day work of the Production and Warehouse department, which is interesting and rewarding. In the future, we will increasingly be focusing on sustainability and the environment. These are important issues for everyone in the company. What characterises us is our broad-based approach to quality and our awareness of sustainability and the environment.
Our marketing department currently consists of three people who are responsible for marketing our products across different channels. Our focus is on developing the company's brand, which is one of the strongest in the industry. We play an active role in the company's internal and external communications, using both traditional and digital marketing methods on the web, in social media, at industry exhibitions and in print. What makes the department stand out is that we keep up-to-date with the latest trends in marketing communications and provide marketing materials to the other departments.
The Production department is the largest in the company with around 70 employees. In addition, we have between 10 and 15 external consultants, depending on the size of our order book. In the factory in Lagan, we manufacture all our products, which are used throughout the world. We currently have 13 machines that have been specially developed to produce our products. The Production department is divided into two sections which consist of two automated areas and two assembly areas. The automated areas are staffed by operators and the assembly areas by assemblers. Our warehouse, which employs another eight people, also forms part of the Production department. The majority of the work in the warehouse involves picking, packing and distributing our products in an efficient and sustainable way. The key feature of the whole department is our focus on the working environment. We aim to help our employees to feel good by putting the emphasis on ergonomics and by providing exercise classes during breaks, for example. Our staff work in a bright, clean, modern factory and we make recommendations for continuous improvements.
Eleven people work in the department developing products with the help of modern systems. Among other things, we make use of 3D modelling techniques and 3D printers. We have a product development process that involves all the relevant functions within the company to ensure that we produce the best possible products. We work together during this process and this builds a commitment to develop the right products for our users. Our technical support function also forms part of the department and provides guidance to customers about which product to use, depending on the work environment in question. The support team takes a professional approach to improving safety levels by offering trustworthy advice about suitable products. One of the characteristic features of our department is that we work with everything from plans and ideas to certified finished products.
The many perks of being our colleague
Here's a couple of reasons to why you should choose to work with us!
Note that there may be differences in benefits depending on agreement/contract and in which country you operate.
Health and safety
We care about our employees and are strongly committed to ensuring their health and well-being.
Skills and training
Sundström is a growing company that values staff training. We set annual targets for skills development for our employees. We don't just develop products; we also provide opportunities for our employees to develop.
Celebrating success
When things go well for us, we want to celebrate and share it with our employees. We have a well-designed profit sharing system that benefits everyone in the company.

The employees in focus.
As an employee at Sundström Safety AB, working conditions and development opportunities must not be dependent on gender, sexual orientation, ethnic origin, age, etc. Please read more about how we work with this in our equal treatment plan and recruitment guideline. You will find the documents further down the page.
Sundström in numbers!
7
Years average time of employment
Meet some of us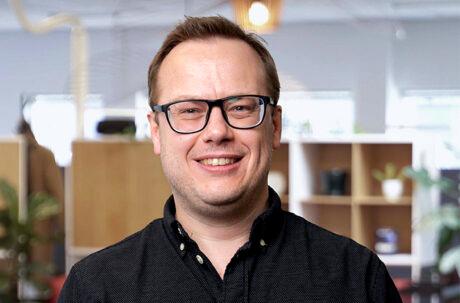 Erik - Sales Manager Nordic
"I see Sundström as a knowledge company that shares its knowledge to promote users' health and well-being. YOUR BREATHING. OUR EXPERTISE."
Erik joined us as Key Account Manager in 2013 and is now Sales Manager for the company's Nordic sales team.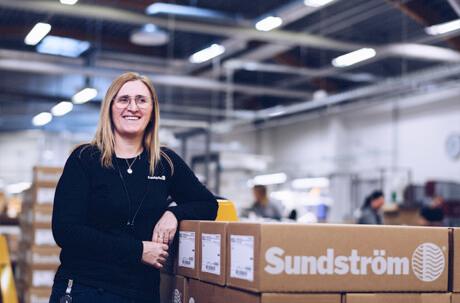 Mevlida - Team coordinator
"There are many benefits to working at Sundström: freedom with responsibility, a good work environment, great colleagues and a caring employer. This is important to me."
Mevlida joined the company as a production assembler in 2004, and now works as a team coordinator in the same production hall.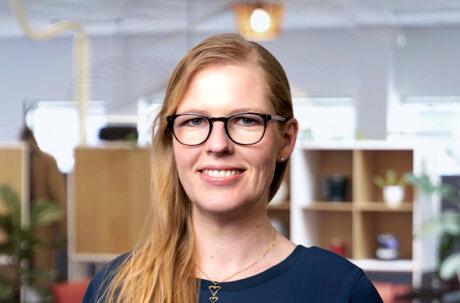 Sofie - Project leader technical service
"I'm proud to work with products that saves people's lives and I enjoy my varied and challenging projects. Sundström is a company where everyone cares about each other and are helpful."
Sofie joined Sundström in 2012. She has had the same position the entire employment, but her tasks have developed during this time.