Sundström's History
Sundström Safety was founded 1926 with the prime focus to protect people from contaminated or otherwise polluted and dangerous air. Today the company is run by the third generation of Sundström still focused on preserving the same traditions and forward-thinking spirit that has always characterized the company.
protecting the miners' eyes and lungs. Because diseases caused by inhaling polluted air often take a long time to develop, it is easy to turn a blind eye to the seriousness. With that in mind, the journey began with developing high-quality, user-friendly respiratory protection.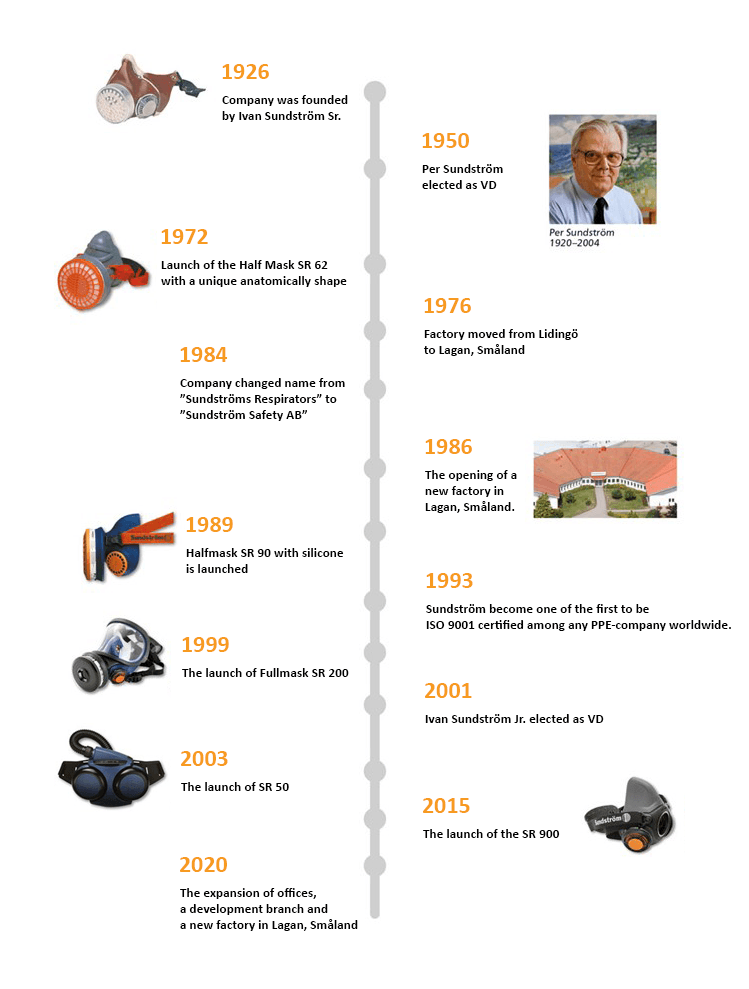 A good respirator must be simple, comfortable and fit different face shapes. With his son Per, who studied at the Technical School (now Konstfack), the anatomical understanding of different face shapes was deepened. In the 60's Per presented the first anatomical half mask in rubber and in the late 80's the first silicone mask was launched.
Sundström Safety's corporate culture is built on Openness, Clarity and Respect, which are also the company's values. Today, the third generation Sundström continues to run the company in the same spirit and the fourth generation is on its way in.
The vision is to continue to provide world-class respiratory protection, always according to the highest protection standards.